A Music Player App for Drivers: AALinQ Adds TuneIn
AALinQ Music App enlivens your driving life through an interface designed for simple and quick usage.

It allows drivers to focus more on the road and less on their phone!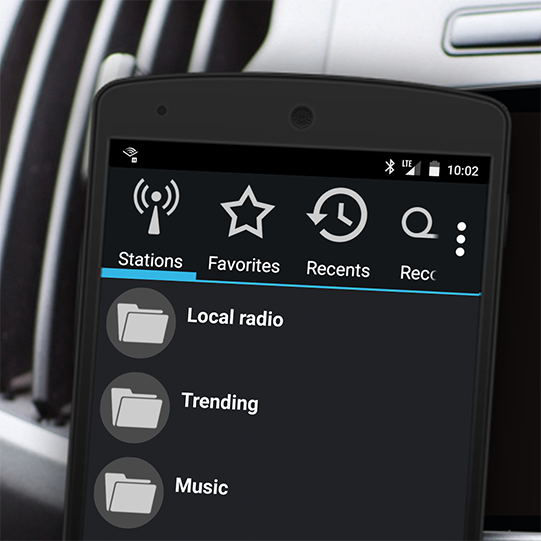 Now, AALinQ supports the TuneIn (Web Radio) plugin through a stable connection with USB3 , MST4, IPD4 and AND2 devices. Plus, with TuneIn AALinQ plugin, you can record the stream for later enjoyment!
With the AALinQ In-Car Music App, you can listen to music stored on your phone, through Google Play, and now through TuneIn. Google Play allows you to upload your music library onto a private cloud account and stream that content from there. With TuneIn you can scan through thousands of radio stations around the world. AALinQ allows for recording of radio streams for repeat enjoyment! Full control from stereo with GROM hardware is available on Stations, Favorites, Recents and Records in TuneIn
- To download AALinQ, go to Google
Play Store.
- To learn more
visit our webpage http://gromaudio.com/aalinq/index.html
Don't Forget! Rate our app at Google Play if you love it! If there is something that you do not like, or needs an improvement - please email to us directly at aalinq@gromaudio.com. We are always looking for chances to make this the best music app on the web!