Mazda SAT and CDC Emulation comparison
GROM-USB and GROM-IPD3 adapter for Mazda 02-08 is available with two types of the firmware: CDC Emulation (CDC/notext firmw) and SAT Emulation (SAT/text firmw).
CDC firmware / non Sat: access Grom mode by pressing CD button twice. The CDC firmware emulates an external CD changer and is very user friendly. You can change tracks normally from stereo and steering wheel controls. You can also change playlists from disc buttons on radio. When iPod is in advance/lock mode, track number and time counter display is supported.
We recommend the CDC version.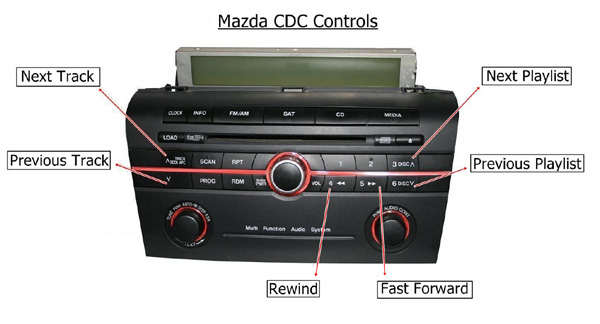 SAT firmware: access Grom mode by pressing SAT button. SAT firmware emulates a SAT device and will display ipod text when in advance/locked mode, however, the controls can be a little tricky to use, there is a timing you need to get accustomed to when pressing the buttons, as SAT firmware limits what buttons you can use on the radio, you also lose steering wheel controls unless you program the channels a certain way.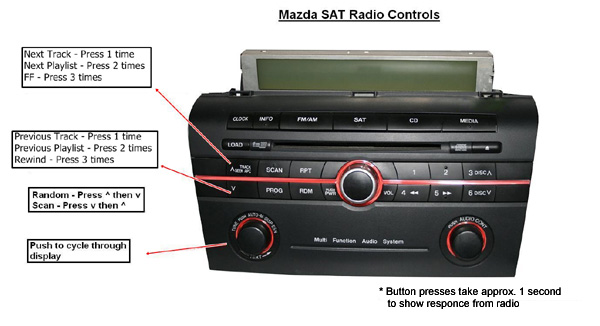 If you have any questions please contact us via online chat or support page.