Advanced media player app specially designed for in-car use to promote music streaming from Android phones. Local or Google Music tracks are supported. Gesture control - go to the next track with just one finger swipe.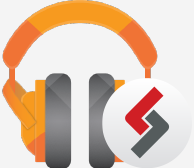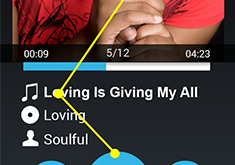 >
AALinQ works as standalone phone music player, or with GROM-USB3, GROM-AND2 or GROM-MST4 adapter kits that are directly wired to your factory car stereo.
Connect, Play, Charge and Control your Android device - all with factory car radio or steering wheel controls. Use it through AUX jack, Bluetooth or GROM car specific hardware.
Features:
No advertising or spying. Free to use.
Use local tracks or Google Music cloud storage
5 band equalizer on all supported devices (2.3+)
FLAC, WMA, AAC, OGG, AAC, MP3 supported
Automatic cover art download
Large fonts and icons, bright colors for in car use
Gestures/swipe control of the playback, random and other functions
Browsing available by: Folders, Artists, Albums, Playlists or All Songs
Fast navigation by Folders, Artists, Albums, Playlists via gesture up and down in Playing Now screen
Create dynamic (on-the-go) playlists from any folder(s)
Swipe left right for track change
Swipe up/down for extra options
Large track seeking bar
3D cover art animation
Auto switch to Playing Now screen
Bluetooth controls supported
Lock screen controls displayed
Non-ASCII charsets supported
Gapless (almost) playback
When connected to GROM HW and Bluetooth, choose which quality of the stream you want (icon next to time slider)
For best integration use AALinQ with GROM hardware. Easy to set up:
Install GROM-USB3, GROM-IPD4, GROM-AND2 or GROM-MST4 module into your car
Download free AALinQ app from Google Play and install it on your Android mobile device
Connect your Android Smartphone or Tablet PC to GROM adapter via USB cable