Honda Accord 2003-2010 Bluetooth iPhone Android USB AUX Car Kit Install.
Disclaimer: We are not liable for any damages acquired during your installation process. If you are not sure in your ability to perform the installation please seek the help of the professional.
Car stereo removal guide and installation video of GROM Bluetooth iPhone Android USB car kit into Honda Accord 2003-2010 factory car stereo. This video shows step-by-step instructions how to remove Honda Accord car stereo and install Bluetooth Car Kit for Honda Acura. We use 1 torx screwdriver and panel removal tools. The installation took around 30 minutes.

Please check out GROM Bluetooth AUX Android iPhone USB Kits for Honda Accord 2003-2010
Looking for car stereo removal tools? Check out Car Audio Dash Trim Pry Removal Tools They are helpful for any car stereo install.
Steps:

1. Using panel removal tool gently pry off shifter trim.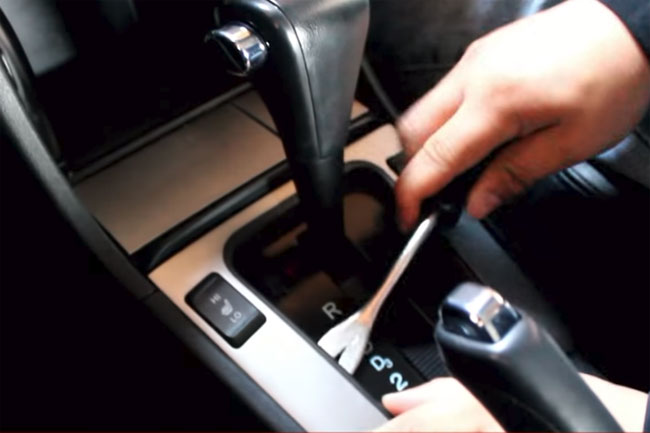 2. Disconnect seat warmer switches by pressing on tab.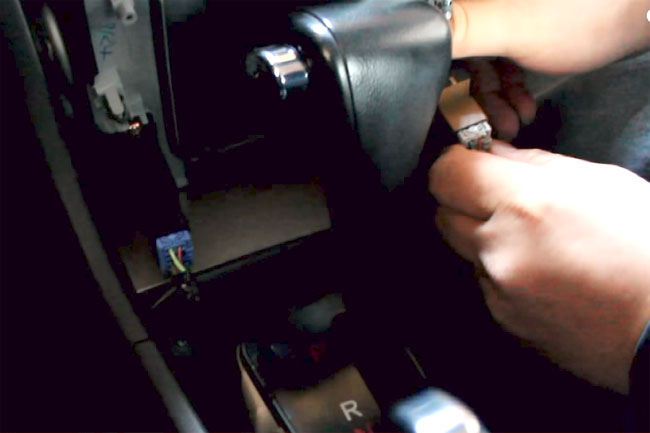 3. Using a small pick remove keyhole cover. Make sure your parking break is engaged.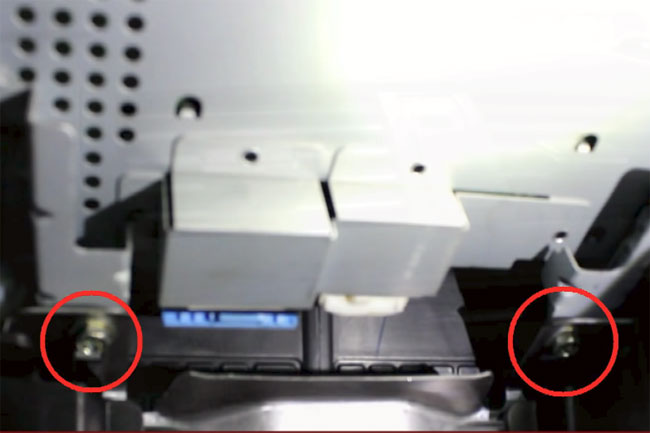 4. Before going to the next step, shift shifter to the last position. Using plastic pry tool, remove "Not an ashtray" tray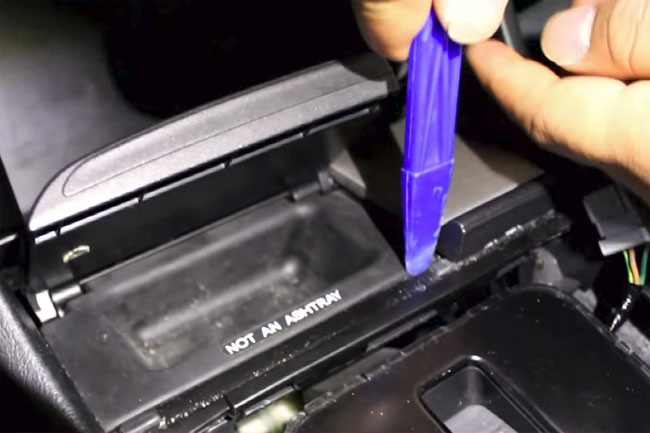 5. Remove two screws underneath tray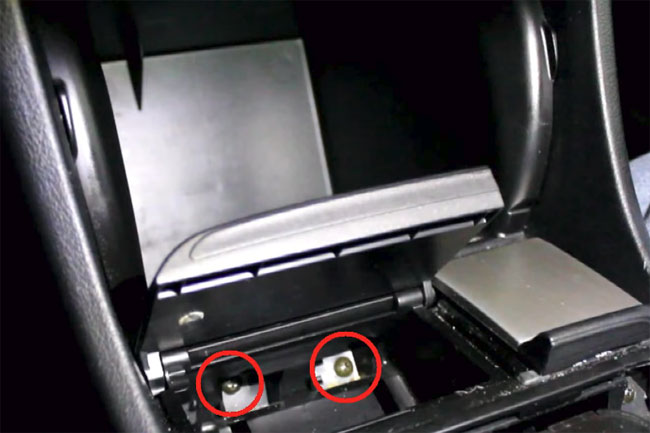 6. Remove tray and power socket holder by pulling the holder upward. Disconnect power socket connector and set the holder aside.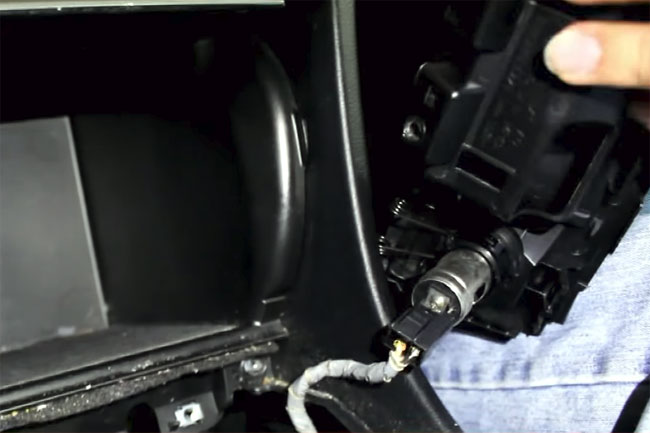 7. Remove two screws holding under compartment in place.




8. To remove the compartment, close the door and gently pry outward.




8. To remove the compartment, close the door and gently pry outward. Once the compartment is loose, maneuver the compartment until it is removed.




9. On most Honda Accord stereos the CD changer / extension port where GROM Bluetooth Car Kit for Honda Accord 2003-2010 will connect is facing downward under the stereo. In such case you will simply connect GROM Bluetooth for Honda Accord kit there. However on some Honda Accord stereos the port is located at the back of the stereo. In such case you will have to proceed removing the stereo.

10. Remove two screws under the stereo.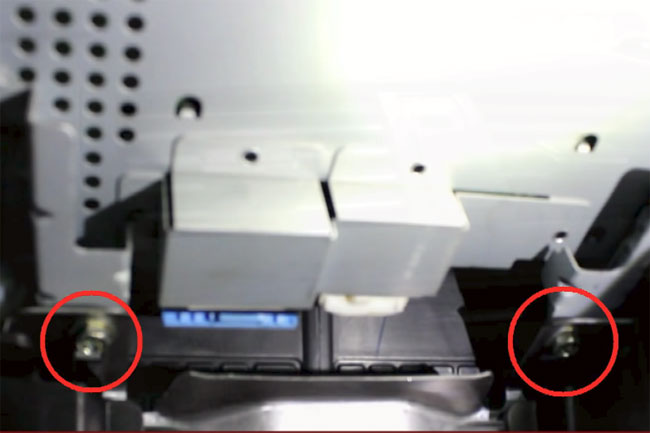 11. Squeeze panel removal tool between the stereo and vents, and pry upward.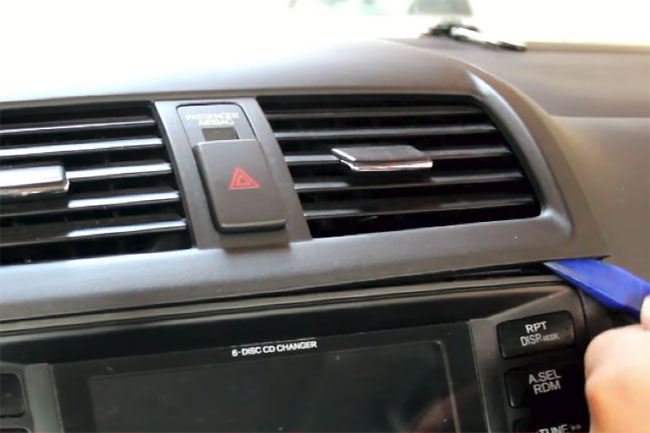 12. Remove three screws holding the stereo in place.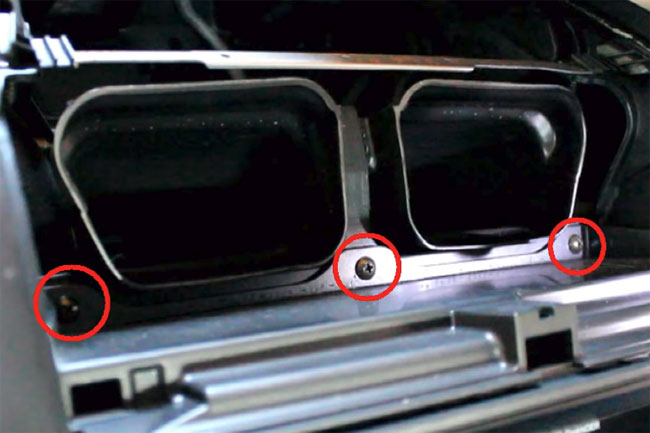 13. To remove Honda Accord 2003-2010 stereo, loosen the top section of the stereo first. Then move onto the sizes of Honda Accord stereo and looses the sides.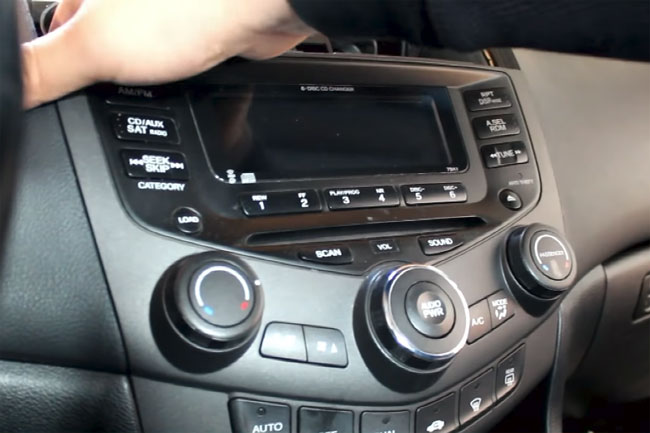 14. With fingers against the stereo, use your thumbs to drive the stereo out.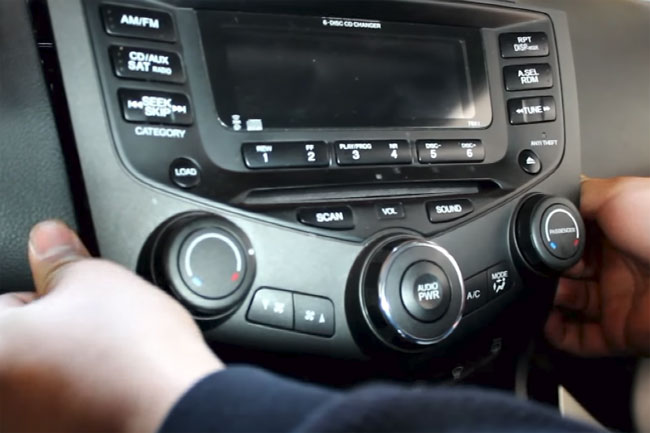 15. Remove the stereo and locate CD changer connector.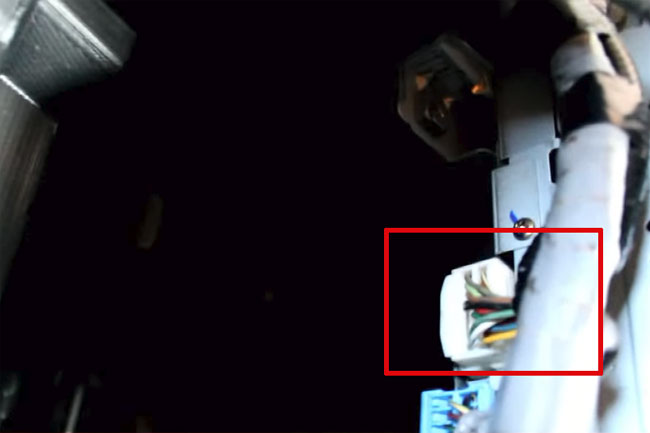 16. Take HON1M cable and plug in instead of factory connector. Replug the disconnected factory connector back to GROM HON1M Y-shaped harness.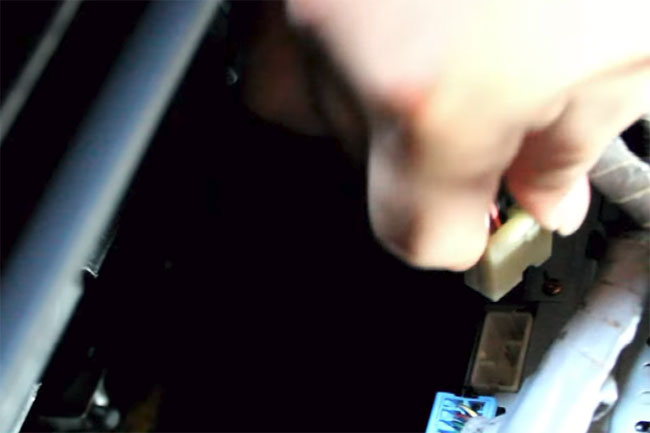 17. Connect GROM Bluetooth car kit for Honda Accord 2003-2010. Connect microphone and any other cables (such as USB and AUX if present). Reposition the stereo back but do not fully reinstall it back yet.

18. Test the operation of GROM Bluetooth Car Kit for Honda Accord 2003-2010. Note that you might have to cycle the ignition once or twice for the stereo to pick up GROM Bluetooth Car Kit for Honda Accord 2013-2010.

Next - watch usage video:


COPYRIGHT NOTICE
All material and content is the property of gromaudio.com. The material and content on this site is protected by international copyright laws. You may not modify, duplicate, reproduce, publish, upload, transmit, or distribute in any way (including by way of email, facsimile or other electronic means) material and content from this site, unless specified, without written permission from gromaudio.com. You may download certain content or materials on specified pages from this site for personal, non-commercial use only. All other logos, banners, and certain content not affiliated or owned by gromaudio.com is the sole property of the rightful owner.